Padlocks in Newport
Your local Newport locksmith stocks a large range of all types and sizes of padlocks including: open shackle, closed shackle, armoured padlocks, high security CEN grade 6 padlocks, and many more. Mr Locks also supply our own high security registered profile range of padlocks which are anti-pick, anti-drill, anti-bump and anti-snap.
Our padlocks can be built keyed alike so that several padlocks work on the same key, or master keyed to work in conjunction with other locks at your home or workplace.
We are often called to open or replace padlocks to the main entrance gate of a company or construction site. As well as doing the job we can cut extra keys on site and even key alike the padlocks if more than one is required.
So if you live or work in Newport and you need a padlock opened, changed or fitted Call Mr Locks Newport free on 01633 682829. Mobile users can also call on 07976 961473. We are polite & helpful, we turn up when agreed, and we finish the job properly in one visit, not too much to ask is it?
---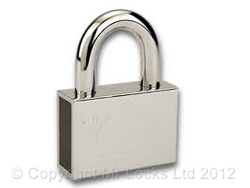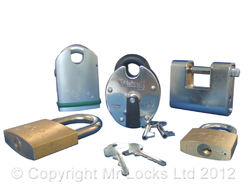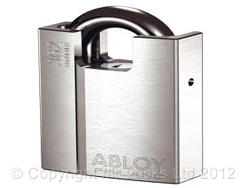 ---
Open Shackle padlocks in Newport
Open shackle padlocks are generally intended for standard to medium security applications as the shackle of the padlock is exposed and is therefore vulnerable to cutting or chopping with bolt croppers. Even so, if the padlock is a large heavy duty type with a hardened steel shackle of more than 10mm then it will still be very secure.
---
Closed Shackle padlocks in Newport
Closed shackle padlocks are generally intended for medium to high security applications as the shackle of the padlock is protected and is therefore not easy to cut or chop with bolt croppers. These would be available in different grades and sizes to suit application.
---
CEN Insurance grade padlocks in Newport
Your insurance company may require that you need a specific type of padlock or one with a minimum security rating. This will vary from one insurance underwriter to another but they mostly follow the same basic set of requirements.
The industry standard for padlock testing. This is the European CEN grade. There are 6 levels within the grade ranging from general use to maximum security. CEN Level 6 padlocks are rare and have a price point of £100 or more. Anything between 3-5 for high security applications is typical.
GRADE 6 - Maximum Security
GRADE 5 - Extra High Security
GRADE 4 - High Security
GRADE 3 - Medium / High Security
GRADE 2 - Standard Security
GRADE 1 - Low Security
When padlocks are graded, they undergo a number of rigorous tests which simulate an attack. Human manipulation and environmental durability are not included within the tests: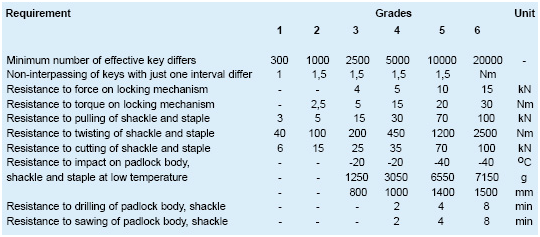 ---
Mr Locks Registered Profile Padlocks
Mr Locks High Security Registered Profile Padlocks are available in open shackle or closed shackle. It is a very high security system which consists of a 6 pin mechanism in addition to a secondary side bar mechanism. The Keys are unique to Mr Locks and cannot be copied therefore adding to the security of the padlock. The padlocks are also anti drill, anti-pick and anti-bump. Mr Locks-Locksmiths Newport can also supply these padlocks keyed alike or as part of a master keyed system.
---
For more information about Padlocks Call Mr Locks your local Newport based Master Locksmiths free on 01633 682829. Mobile users can also call on 07976 961473
---