About Mr Locks Newport Locksmith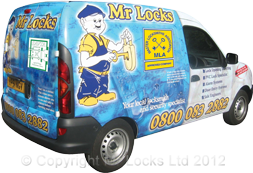 Mr Locks Ltd are an established Local locksmith in Newport South Wales. We provide a 24 hour one stop lock opening and lock replacement service for all types of locks. Approved by the Master locksmiths Association, we have 18 years experience providing a high quality and friendly locksmith service to commercial and residential customers in Newport and throughout South Wales.
In order to provide high levels of service to our customers, we have invested heavily in kitting out our mobile workshops with a huge range of locks, key cutting equipment and an independent power source. This allows us to complete 95% of jobs on-site without the need for a return visit, resulting in lower costs to our customers and reduced overheads for ourselves.
We also seek to continuously improve our service by constant investment in training and technology to stay ahead in our field.
In addition to being a general master locksmith we have built up additional specialist expertise in the following areas:
---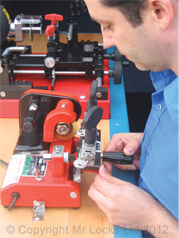 PVC and Aluminium Door Lock Specialist
Mr Locks are able to open and replace broken multipoint locking systems to PVC, Aluminium and composite doors without causing damage. In addition we stock over 150 different makes and types of these locking systems on our vehicles allowing us to finish the job on site in one visit.
---
Construction Site Containers
Mr Locks have been opening and replacing locks on all types of site containers for many years and as such has built up considerable expertise in what some consider being a difficult field. Due to our skills in this field, the largest suppliers of site containers in the UK are one of our best customers.
---
Safes
Mr Locks have invested heavily over many years in specialist equipment and training to allow us to open and repair all types of safes and vaults.
Last but not least, we've found over the years that our customers appreciate a simple but very important way of treating them. We are polite and helpful, we turn up when agreed, and we finish the job properly in one visit, not too much to ask is it...
---
So if you need advice or an emergency locksmith service at your home or business, call Mr Locks free on 01633 682829. Mobile users can also call us on 07976 961 473. Rest assured we won't let you down!
---